Target Customer Characteristics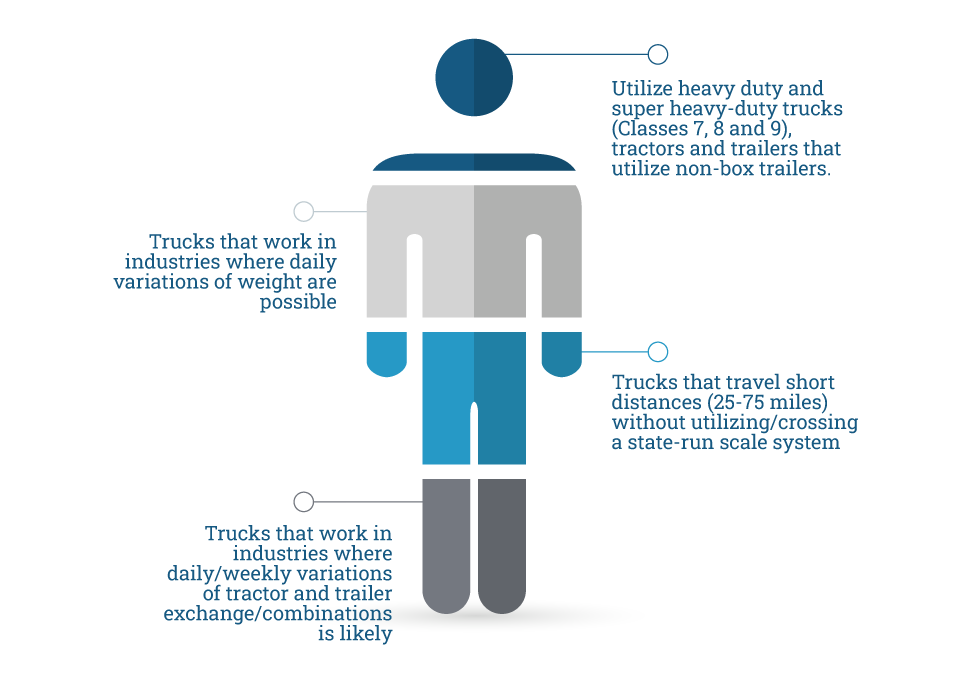 Mining Industry
AXL Eye Allows Customer to Calculate GCWR Upon Entry into Mines.
6,289 sand and gravel mines in US
4,338 stone mines in US
*National Institute for Occupational Health and Safety
Agriculture Industry
Numerous Industry Subsegments (forestry, aquaculture, etc.) and Utilizes Class 7, 8 and 9 Commercial Vehicles and Rail to Move Over 50% of Commodities Produced.
2,019,000 farms in the US as of 2020
Primary means of moving product; Trucks and Rail
*US Department of Agriculture Asphalt Industry
Located in Close Proximity to Mines and Meet All Target Customer Characteristics.
The US has approximately 3,500 asphalt production sites
The US produces an estimated 350 million metric tons of asphalt per year
Asphalt pavement material is a combination of approximately 95 percent stone, sand or gravel
*National Asphalt Pavement Association
Rail Industry
Inspection and Axel Load Calculations to Ensure Safety and Compliance
Rail moves 27.9% of freight in the US (second to trucks)
52 percent of rail freight carloads consist of bulk commodities such as agriculture and energy products *US Department of Transportation